CAREER
Let's work together to improve everyone's health
---
Explore the current opportunities within BePharBel Manufacturing in Courcelles or send us your spontaneous application, and find out how we can work together to improve the health of all.
We are currently looking for:
Only available on the French version of the website. Please follow this link.
Whether you want to work in research, production, quality control, quality assurance, regulatory affairs or administration, we are regularly looking for new hires. BePharBel Manufacturing is an expanding pharmaceutical SMB that offers many challenges and a stimulating working environment. Do not hesitate to make a spontaneous application via the form below.
Notice for temping and recruitment agencies: under no circumstances will BePharBel Manufacturing accept unsolicited CVs from temping and/or recruitment agencies concerning the job opportunities published on our site. The CVs transmitted to an employee of BePharBel Manufacturing by a temping and/or recruitment agency, without a prior written and signed agreement between the two parties, shall become the exclusive property of BePharBel Manufacturing. No compensation shall be paid in the case where an applicant is hired following a proposition transmitted by a temping and/or recruitment agency that has not respected the aforementioned conditions.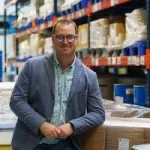 Léandre BAYE – Production Supervisor
« Personally, I am proud to work for BePharBel Manufacturing because, on the one hand, we are capable of producing all sterile and/or non-sterile (liquid, paste or dry) pharmaceutical forms for our own products and for our customers, and because, on the other hand, we have a dynamic team capable of ensuring a product's development from A to Z. Working at BePharBel is a daily challenge with health as the prime concern. »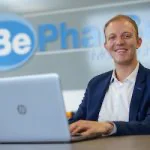 Benjamin MAMBOUR – Qualified Person
« Working for BePharBel Manufacturing is a genuine opportunity for me to show my capacities on a day-to-day basis, with important responsibilities, as well as carrying out actions that have a genuine impact on society. »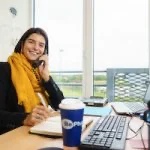 Alicia MARIN-PEREZ – HR Assistant
« Being an HR Assistant at BePharBel means representing the company, its values, listening to employees and supporting them in their development. I am happy to see that the values ​​defended by the company are found in everyone's actions. If you are looking to integrate a stable environment, with a cohesive team, a positive atmosphere and where people are important, you've come to the right place.»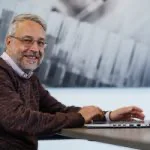 Dominique Rosier – Quality Control Expert
« The really motivating thing in a company like ours is that an idea (when it is a good one naturally) will not take ages to reach the top of a huge pyramid before trickling back down to be applied. Instead, things can happen very quickly, which is very motivating. »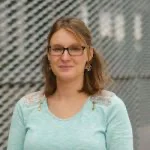 Caroline ZAJEGA – Production Coordinator
« I have been with BePharBel Manufacturing since 2017 and rub shoulders daily with colleagues who are ready to meet new challenges and enable BePharBel to be known and renowned as an innovative pharmaceutical firm. Our company also focuses on the sustainable development aspect thanks to the establishment of a green committee in which I am happy to participate. The company keeps growing and regularly obtains new projects that make it possible to welcome new employees (why not you?). »