CDMO
Production and Quality
---
Our EU-GMP production plant gathers its activities on one single production site based in Courcelles in Belgium. Its geographical position was judiciously chosen for its central location in Europe and particularly for its closeness to the airports of Brussels and the industrial port of Antwerp.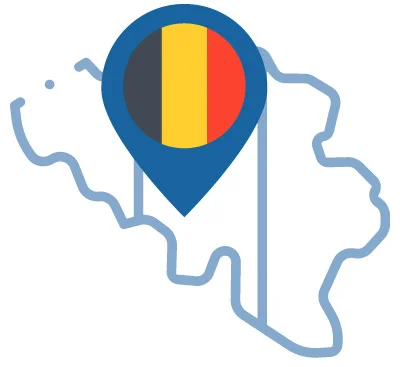 At present, we produce medicines (including antibiotics), medical devices and food supplements in more than 10 different galenic forms, as well as more than 40 finished products.
Our activities are spread out over 5,500 m² and are based around 3 production zones: dry forms, sterile forms and various forms (non-sterile liquids and semi-solids).
BePharBel Manufacturing has in particular developed a strong expertise in the manufacture of sterile drugs. Our aseptic (sterile) zone is a classified area (ABCD classifications) compliant with the EN/ISO 14644-1 standard, in which we are able to package aseptic powders, liquids or semi-solids for ophthalmology and injectable solutions.
In order to provide a comprehensive production solution, our factory also houses a packaging and serialisation unit. Consolidating our CDMO activities on one single site is the result of a desire to follow our partners' projects from the very start to their finish.
Each partner benefits from a dedicated team to ensure fluidity and continuity in operations.
At BePharBel Manufacturing, patient health is our priority. This is why the quality of our products is of paramount importance. Our recent plant, certified compliant with EU-GMP standards, guarantees all that we produce respects the most stringent European production standards.
With sterile and non-sterile forms, clinical batches and commercial batches, the diversity of our projects has enabled us to build up a solid level of expertise that we develop further day after day.